5 Steps to Overcome Dental Anxiety and Fear Completely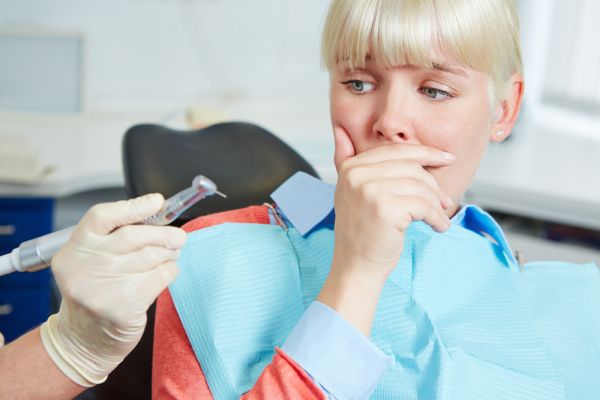 Being scared to visit a dentist can have serious effects on your health. This can be associated with certain triggers such as needles, drills, and the entire dental setting. Since regular dental check-ups are crucial, you can miss out on learning how to take the steps to make better choices for your teeth and oral health. If you can overcome dental anxiety and fear completely, you can go through your next appointment and get proper dental treatments.
Main causes of dental anxiety and fear
Traumatic dental experience
Previous trauma to the head and neck
Depression, post-traumatic stress disorder and generalized anxiety
Embarrassment about oral health
Worry about the costs
Overcoming dental anxiety
Consider following these five steps to overcome dental anxiety and fear:
1. Recognize your fears
By recognizing your fears, you can understand your feelings better and address them. Write them down, so you can talk about them with your dentist. Your list will aid your dentist to know what causes your anxiety and help you deal with it.
2. Choose the right dentist
If you have dental anxiety, you may select a dentist who will listen to you and acknowledge your fears. They can offer assurance that they understand your fears without making you feel judged. Communicate with them, so that they can gauge your situation and create an action plan suited for your needs. They can listen to your concerns, provide personalized care, and address your worries. These customized dental plans can make appointments less overwhelming and shorter, so you can gain confidence in yourself and your dental team the more you visit.
3. Bring a friend during appointments
Support from a friend or a family member during dental appointments can help ease your anxiety. See if they can accompany you even during the procedure to minimize your fear and anxiety. Choose someone who is not afraid of dentists. Also, schedule an appointment in the morning so you will not have the worry and apprehension take up your thought for the majority of the day.
4. Ask if sedation options may help
When speaking with your dentist about your anxieties, they may have you set up a type of communication system. One signal could indicate that you need a break. Another could be them letting you know that the sensation may change in the next few seconds. You may find relief knowing what to expect from the procedure. If you think it may help, ask if sedatives can be administered to keep you calm and relaxed.
5. Seek professional help
If all these have not worked for you, consider consulting a psychologist. They can provide effective psychological treatments to help you accept routine dental care with less stress. Behavioral and cognitive therapies may also have positive results in terms of attendances at future dental appointments.
Conclusion
Overpowering your fears will not only help you attain optimal dental health but also assist your dentist in performing a job well done. Once you overcome your fears, reward yourself. Buy something nice or go on a weekend getaway. This will help you relate fun activities with dental appointments.
People with dental anxiety and fears have a higher risk of tooth loss and gum disease. Thankfully, the advancements in dental treatments have paved the way to lessen pain during procedures. Physiological and behavioral approaches, along with pharmaceutical methods, can help address your anxiety and phobia. Moreover, dental offices continue to strive in providing a comfortable and reassuring setting for patients.
Request an appointment here: http://www.simplysmilesdentist.com or call Simply Smiles Dentistry at (520) 368-3351 for an appointment in our Tucson office.
Check out what others are saying about our dental services on Yelp: Dental Anxiety.